Grab a Samsung Fast Charge power bank for more than half off here!
15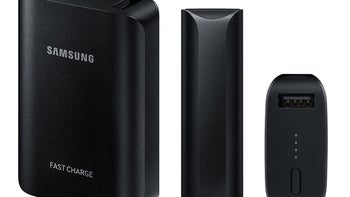 | Product | Condition | Location | Price |
| --- | --- | --- | --- |
| Samsung Fast Charge 5,100 mAh bank | New | DailySteals | $24.99 |
Summer's here and it's time for those trips and hikes. If you haven't got backup power yet (or need more of it), it's a good idea to grab a power bank or two! That way, you make sure your phone or tablet won't be dying on you if you happen to spend too much time away from a power outlet.
DailySteals has a cool deal on a brand-new Samsung Fast Charge 5,100 mAh power pack. Instead of $59.99, you pay $24.99.
How much is 5,100 mAh good for? Well, with today's flagships, we have around 3,000 — 3,200 mAh juiceboxes inside the phone. So, this powerbank should do good for an extra full charge and then some to spare, essentially adding a day to your phone usage! And, being a Fast Charge power bank, you will get quick top-ups for your Galaxy flagship.