Corning announces Gorilla Glass 3
17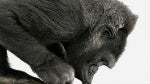 The major manufacturers update their flagship devices every year, and parts makers are no different. Processors get updated, displays, and even the glass that covers the display. CES looks like the time when Corning is planning to let everyone know each year why you should be excited about the new Gorilla Glass. Last year, Corning unveiled
Gorilla Glass 2
at CES, and this year it's time for Gorilla Glass 3.
With Gorilla Glass 2 the plan was to make it thinner, but keep the same strength. This year, the plan with Gorilla Glass 3 is to offer more toughness. Corning is claiming that Gorilla Glass 3 will be three times more scratch resistance, and offer a 40% reduction in the number of visible scratches, and a 50% boost in retained strength after the glass becomes flawed.
You may notice that none of those improvements will really help as far as impact resistance, so it won't help much for drops, but at the least you can feel safer when your phone is in your pocket or in a bag with other items. We're hoping CES 2014 will show Gorilla Glass 4 that can actually take a drop by being a flexible display, but we'll have to wait and see on that.
Corning to Showcase Latest Glass Technologies for
Consumer Electronics at CES 2013
Introducing Corning® Gorilla® Glass 3 and Optical Cables by Corning
CORNING, N.Y. - Corning Incorporated (NYSE: GLW) today announced its plans for the International Consumer Electronics Show (CES) in Las Vegas next week. The Corning booth, #14813 Central Hall, will highlight the company's newest specialty glass solutions and their benefits for today's consumer electronics device trends.
Corning plans to introduce two new products at CES 2013: Corning® Gorilla® Glass 3, a new glass composition with durability enhancements; and Optical Cables by Corning, fiber-based, device-to-device connectivity solutions that significantly extend the data transmission range past the limits of copper-based cables. Full product details will be included in announcements planned for Monday, Jan. 7.
"This year at CES, Corning will demonstrate its industry leadership in specialty glass and fiber optic technologies with the introduction of two products designed to enhance and extend the capabilities of consumers' favorite devices," said Wendell P. Weeks, chairman, chief executive officer, and president. "These new innovations build on the increasingly important and continually evolving role of highly engineered glass technologies in delivering improved product performance and functionality through touch capabilities, protective cover glass, and device connectivity."
In the Corning booth, experts will be on hand to discuss and present hourly demonstrations of the toughness of Gorilla Glass 3 as well as the connectivity and flexibility of Optical Cables by Corning. The booth will also showcase the benefits of Corning Gorilla Glass in larger format, multi-touch displays for education, entertainment and other applications.