Google's Project Fi is not compatible with Google Voice
8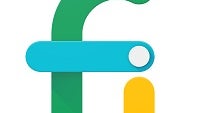 Google has started sending out the first set of invitations to those that want to sign up for its mobile service,
Project Fi
. If you requested an invitation, you will want to carefully read the fine print, especially if you are an active Google Voice user.
Many, but not all, of the handy features of Google Voice will not be available on Project Fi. Notably, making or receiving calls using the Google Voice (including Google Talk) app will no longer work. Google Voice will not be available for texting for voicemail either.
Texts and voicemail history will no longer be saved in Google Voice, though if you turned those features on in Google Hangouts, you will still be able to access them there. Call forwarding, voicemail transcriptions, and low international calling rates.
So what can you do? Well, if you use Google Voice, you can port that number to Project Fi. You will still lose many of the features noted previously, but if you decide you want to cancel service with Project Fi, you can port that number back into Google Voice again. If you opt to get a new number with Project Fi, you will lose your Google Voice number and it will eventually get recycled.
While Project Fi has a lot of attractive features to it, including seamless network coverage between Wi-Fi, T-Mobile, and Sprint, the feature set of Google Voice may be too important for some users to give up. No word on if or when we might eventually see Google Voice compatibility with Project Fi.
sources:
Reddit
and
Project Fi
(Twitter)