Google's Project Ara devices reportedly will start at $50 and have a surprise processor maker
34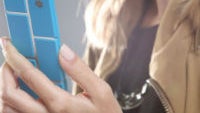 Project Ara has been one of the more interesting ideas to come across the wire in a while. The plan began at Motorola's
Advanced Technology Group
, but has since shifted to Google because that team was not a part of the pending sale of Motorola to Lenovo. The idea is to create modular smartphones that can be easily upgraded and customized, and a new report has a surprising announcement about what manufacturer will be building processors for Ara devices.
According to
Nikkei
, it won't be any of the big names in processors like Qualcomm, NVIDIA, Samsung, Intel, or even MediaTek producing the processors for Project Ara devices. Instead, it will be Toshiba manufacturing semiconductors for the modular smartphones, and the company has been working with Google on the project since October. Toshiba will reportedly make "three types of processors for the phone, to be used both in modules and the phone itself". This seems to imply that not all Ara devices will have swappable processing modules, but that is unclear.
Toshiba will have samples ready by this fall, and will begin mass production in early 2015. The odd part of the report is that it says Toshiba will be a "preferred" supplier at first, but will become "the sole chipmaker for the phone about a year after its rollout". Again, it is unclear exactly what this means. It seems to say that Toshiba will have competition at first, but will ultimately become the only processor manufacturer for Ara, but that doesn't make sense, because it would leave other manufacturers with no reason to compete in the first place. It could be that Toshiba will be the only manufacturer that works with an official Google Ara device, but other devices in the Ara line from other manufacturers could be open to a range of modules from various suppliers.
However all of that shakes out, the report also gives a bit of information on the devices themselves. The report reiterates the news that Project Ara devices may sell for
as little as $50
unlocked at first. Devices will
range in size
, and because of that size difference, they will be able to handle anywhere from five to ten separate modules. It sounds as though each will have the same basic functionality that you would expect, but the space for more modules would be used to swap in and out things like exercise trackers or extra batteries.