Google's Project Abacus aims to replace password-based authentication systems
14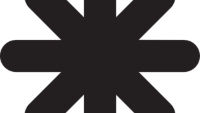 Yesterday at the Google I/O conference, Google showed off a number of new features that are going to debut on Android M, such as a new
power-saving mode
,
improved RAM management
, support for fingerprint readers, or
granular app permissions
. Today, Google employees returned to the stage to introduce more futuristic tech developed by the ATAP team, such as
smart clothing
, a
working version of Project Ara
, and Project Abacus. The last one, Project Abacus, is a smart authentication system that aims to eliminate the password in future mobile devices.
Project Abacus does its magic by analyzing usage patterns. It looks at things such as the way you type, the way you move, the way you swype, and the apps that you usually use. On top of that, Abacus also uses biometric authentication tools such as voice and face detection. By combining all of those signals, the system tries to identify if the person currently using the device is actually the owner.
The trick here is getting all of these things to work together. While face detection can be easily fooled (at least for the moment), it's hard for a potential perpetrator to also mimic your voice and the way you use a device. Google says that Project Abacus is actually harder to fool than conventional authentication systems such as 4-digit passwords or fingerprint readers.
However, since the device is constantly collecting and analyzing all sorts of data, battery life is likely to take a hit, but hopefully Google will find a way to optimize power consumption.

Today in a live demo on the Google I/O stage, Project Abacus was able to tell the difference between two separate users. Looking into the future, the system might actually go through some safety protocols when it detects that the device is not being used by its owner. At the moment, Google's ATAP team has yet to disclose when Project Abacus might make its way to commercial devices.