Google's Phone app updated, fixing an annoying bug
4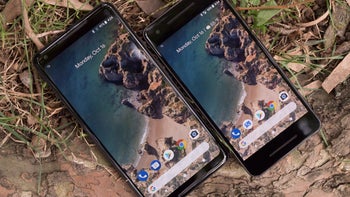 Google Pixel 2 and Pixel 2 XL
This past month an annoying bug began plaguing the phones of unsuspecting
Pixel 2
,
Pixel 2 XL
, as well as first-gen
Pixel
owners - sometimes their phone would not "wake up" when receiving an incoming call. The bug was reported by a user on the official Google forums and after a brief investigation, it was found out that the bug occurred only when the phone was connected via Bluetooth to another device. But as of today, owners of Google's latest gen flagships can rejoice - the bug has been fixed with version 16 of Google's Phone app, which is now available for download on the Play Store.
The fix has been released alongside an official message by the Google Community Manager "Orin":
Hey All,
Like many of you have noticed, this issue is resolved in v16 of the Dialer App. This has started to roll out to users, and will continue over the next few days until it reaches 100%.

Thanks again to all of you that sent over bug reports and helped with the investigation!
You can get the latest version of the Google Phone app
here
.