Google's Nexus 4 could trigger a price war: are smaller Android makers doomed?
37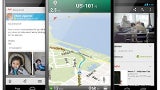 What has a 4.7" True HD display and powerful quad-core processor, yet costs $350 for the 16 GB version? Why, the
LG Nexus 4
, of course.
The launch of such a powerhouse at such a low price point is throwing a wrench in the competitors' pricing strategies without a doubt,
say industry sources
. The only ones who can compete to such an aggressive pricing are the likes of Xiaomi, whose
quad-core handset with HD screen
costs the equivalent of $320, but is only available in China.
The Nexus 4 has high-end specs for a low-midrange price, and you get the latest Android edition faster than anybody else to boot, not to mention the flurry of ROM modding and feature tweaking that will keep your handset futureproof for more than the usual semianual upgrade cycle in green robot land.
LG has skimped on some aspects to achieve that price point, mainly in terms of LTE connectivity and internal storage. LG and Google have also decided to avoid putting in a microSD card slot, which
Matias Duarte said is confusing for consumers
, but the real culprits are likely the up to $15 apiece licensing fees that have to be doled out to Microsoft for the exFAT file system, and the push to rely on Google's cloud services, streaming paid media from the Play Store - again a way to recoup the phone's low profit margin, if any.
Yet, the Nexus 4 is still the most compelling Android handset for that price. This is why the new Nexus strategy from Google might trigger an avalanche of price cuts from HTC, Sony, Huawei, ZTE and even Motorola, comment the sources, as the current $600 and up SIM-free mantra for high-end devices has been busted pretty unpleasantly by Google.
Of course, the search giant banks on expanding its Android platform and mobile search revenue, so such price cuts will only go in its favor, but would reflect on the margins of smaller Android manufacturers, where the situation is not rosy to begin with. We might soon see upper-midrange or even flagships starting at the $400 point without a contract, depending on the storage version, and that is certainly good news for us consumers, and pretty bad news for most Android phone makers.
Suddenly Nokia's decision to go with Microsoft doesn't look that bad, as it can still offer something unique with phones like the
Lumia 920
, and charge around $600 contract-free, without worrying about licensing fees that add up to make Android not-so-free.
We'll see if such price cuts materialize for the holiday shopping season, but if they don't, most Android mid-rangers, and even some high-ends seem doomed after the launch of the Nexus 4, based on its availability. Is there anything else you'd choose before the joint LG-Google phone at this price point?