Google working on a fix for Nexus 5 battery drain
23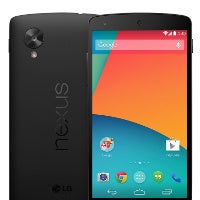 Suffering through poor battery life on your
Nexus 5
? A published report on Thursday states that Google is working on a fix to stop the battery drain on the stock Android device. The report claims that the battery issue is due to a software process on the Android 4.4.2 build of the open source OS that gives apps access to the camera on the Nexus 5. The process (mm-qcamera-daemon) opens to allow apps like Skype to use the snapper on the phone.
Even when camera apps are closed on the phone, the process continues to run which forces the processor to keep working, draining the battery. The issue also makes the Nexus 5 run hot. One person complaining on a forum said that with the process running, his Nexus 5 is losing 1% of battery life every 2 minutes while on standby.
A Google project manager wrote on the same forum that a fix will be included with the next maintenance update. He also blamed the Android version of the Skype app saying that an update to the app might have set off bugs in the "mm-qcamera-daemon" process. He recommended that those with the Nexus 5 delete the app.
While the project manager did not have a time frame for the update, he said that rebooting the Nexus 5 would be a temporary fix for now.
source:
Google
via
IBT