Google will now use the mobile version of a site to determine its ranking for a mobile search
3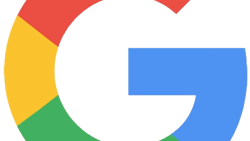 With more and more people using their handsets to get information via Google Search, Google is implementing a previously announced strategy to prioritize websites that have a mobile-friendly design. In plain English, this means that mobile friendly websites will get a free pass to the front of the line when it comes to search results requested from a mobile device.
While currently Google ranks sites by their desktop layouts, the search giant will now rely on the content available from the mobile version of websites first when deciding which sites will appear on top of a specific Google Search. Google says that its search team is going through websites to see which ones are ready for "mobile-first indexing." That is the term for Google's new method of prioritizing mobile content first when ranking sites for mobile Search results. Snippets from web pages that traditionally show up in Google Search results will now come from the mobile version of a website as will info seen on Google cache pages.
To make sure that a website is ready for mobile first indexing, Google recommends that:
The mobile version of a website should have the same high quality content as the desktop version.
Structured data and Metadata should be on both versions of the site.
No changes are required if a separate URL is used for the mobile version of a site.
Google will roll out this new focus change slowly so that website owners have time to make the necessary changes. After everything that needs to be done is completed, mobile search users will get pointed to the site that is the most mobile friendly.
"...currently our crawling, indexing, and ranking systems typically look at the desktop version of a page's content, which may cause issues for mobile searchers when that version is vastly different from the mobile version. Mobile-first indexing means that we'll use the mobile version of the content for indexing and ranking, to better help our – primarily mobile – users find what they're looking for. Webmasters will see significantly increased crawling by Smartphone Googlebot, and the snippets in the results, as well as the content on the Google cache pages, will be from the mobile version of the pages."-Google
source: Google