Google+ update adds Photo tab, and Auto-Awesome Movie (with APK leak)
2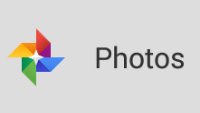 Google has added quite a few cool options in its "Auto-Awesome" suite of Google+ when it comes to photos, and now the company is turning its attention to video as well. Today, Vic Gundotra announced a number of enhancements to
Hangouts
and
Snapseed
, but there were also some impressive additions to Google+ Photos that are being shown in a leaked APK of the Google+ app.
There are additions to the Auto-Awesome options for photos including full-size photo backups and background syncing on iOS, low and high intensity auto-awesome options, eraser tools and more. But, the real star of the show was in extending the Auto-Awesome brand to videos. Now, if you take a bunch of videos on your smartphone which are then uploaded to Google+, Google's servers will automatically stablize video, find relevant clips and photos, edit the clips together, automatically choose a soundtrack, and edit the action to the music.
That's a pretty impressive feature, if it works properly. Of course, even if it doesn't work properly, Google has also added the tools to manually adjust clips and edits in the movie, so you can teach Google to be better. Essentially, Auto-Awesome wants to take all of those thoughts you have of one day dropping videos into iMovie to make something cool, and Google will do it for you.
The feature is just now rolling out, so we don't know how good it is, but a leaked update for the Google+ app is showing a bit of what to expect in the app for Android. Photos will be getting its own link in the navigation tray, and once in Photos the navigation tray will make it easy to jump to albums, auto-awesomes, videos, and photos of you. If you want to give the Google+ app update a try, the APK is linked below, but undoubtedly the real update will push out via Google Play soon enough.