Google to open Android camera to developers, RAW support and burst image mode APIs are coming
18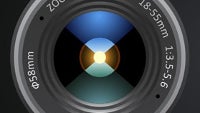 Google has confirmed it's planning to open access to RAW image files from the Android camera as well as to a burst shot mode. A rumor with evidence for
RAW and burst shot support surfaced this month
, and now Google spokesperson Gina Scigliano confirmed Google's plans to expose the features to developers.
"Android's latest camera HAL (hardware abstraction layer) and framework supports raw and burst-mode photography,"
Scigliano said.
"We will expose a developer API [application programming interface] in a future release to expose more of the HAL functionality."
Basically, this means that developers will be able to build much deeper and better camera apps for the platform. Right now, the Nexus 5 does come with a new HDR+ shooting mode that uses the new burst shot mode along with sharpening algorithms. While the camera sensor and accompanying silicon still ultimately has the biggest influence on image quality, better software is also hugely important.
What Google is doing with the camera is basically open it up from the black box it originally was with only high-level controls to a more open entity in its current version 2.0 and 2.1, and further open it up in the lower levels to developers with the upcoming version 3.0.
"The core concept of the new HAL and future API is centered around burst-mode photography,"
Scigliano further explained Google's plans.
"The basic idea is instead of taking a single shot with a given set of parameters, you instead have the power to queue up a request to take multiple shots each with different parameter settings such as exposure gain. The camera subsystem captures a the burst of shots, which can be subsequently post-processed by the application layer."

Opening up additional controls will allow users finer control over
"focus and exposure and more post-processing, such as noise reduction, contrast, and sharpening."
We ought to mention that Nokia was the first company to offer RAW image files from its Lumia 1020 and Lumia 1520 cameraphones.
What's not yet clear is a timeframe for the new camera application. Google has confirmed it's coming up "shortly," but we're yet to learn what this really means.
source:
CNET