Google to layoff even more people at Motorola
38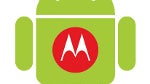 After the initial announcement that
about 4,000 employees of Motorola were going to be shown the door
, it now appears that Google might be looking to part ways with even more people. The company has informed the media that, by the looks of it, even more employees will have to seek other occupation than previously thought, but at least the company's also bumping up the size of the severance packages it's going to pay.
When it first announced its plans for layoffs, Google expected to pay about $275 million for severance packages, but now, by broadening its scope, the company will also have to bump the sum to $300 million. In addition, Google has announced that it'll pay an additional $90 million on "other charges related to facility and market exits," whatever that means.
To make matters even worse, however, Google also notes that there might be even more job cuts in the future, "some of which may be significant." Boy, it sure doesn't feel cool to be a Motorola Mobility employee right now.
via:
AllThingsD