Google to launch second-gen Nexus 7 in July
32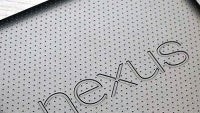 Google will launch the second generation of its Nexus 7 tablet around July
and it will run on a Qualcomm Snapdragon chip, according to Reuters' sources. The new Nexus 7 will again be made by Asus, but it will come with a Snapdragon instead of the Nvidia Tegra chip that its predecessor had. Google has allegedly picked the Qualcomm Snapdragon chip over the Nvidia one because of its power efficiency. The device will also have a thinner bezel.
In terms of price, the Nexus 7 could sell for the same price of $199 and the first-gen model might get discounted to $149. There is also the possibility that Google will become even more aggressive and sell the second-gen seven incher for $149, and discontinue the first-gen N7 right away.
Google plans to ship nearly 8 million units
of the second generation Nexus 7 and thus finally go head to head in volume against the Apple iPad mini and Amazon Kindle Fire. With it, the company is planning to further expand its outreach in hardware, as more hardware means more devices where it can show its revenue-generating ads. In exchange for having its revenue from ads, Google can push the price envelope down to a nearly zero-margin device sales, which is great for the consumer.
Finally, if all this is true (and we should remember it's just a rumor right now), the Nexus 7 seems to fall in a yearly cadence as the first device was launched in June 2012, and it will just around a year if the second-generation tablet comes around July.
source:
Reuters