Google tests changes to its Phone dialer app for Android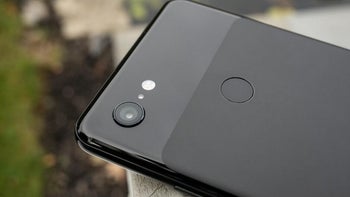 If you're a beta tester for Google's Phone app and received version 37, you might have noticed some changes; then again, you might not have. That's because Google appears to be running a server-side A/B test with this beta update.
Spotted first by Android Police
, the changes include a new interface for the recent calls tab. You can tell if you are among the lucky ones to receive the test by tapping on the
Recents
tab. If you see two blue "infotips" pointing out the changes, congratulations. According to the two "infotips," the recent calls tab will now be listed by contact. If you still favor seeing your recent calls in chronological order, this can be achieved through a setting found in the overflow menu.
Tapping on a number listed in the recent calls tab normally brings up four options like Video call, Send a message, Block/report spam and Call details. With the test, tapping on a number in the
Recents
list brings up three icons; the first two icons change contextually and the third option is always
History
. Numbers you've blocked or reported will give you the choices to
Unblock
and
Not spam
. The two icons that appear for numbers you've yet to add to contacts are
Add contact
and
Message
, while
Video call
and
Message
show up for numbers already added to contacts. The
History
option, when clicked on, will show all the calls made and received from a number clicked on. From this selection, you can swipe to delete some of this history, another new feature. Other changes include a new "missed call" indicator that apparently turns into a dot. And unknown numbers can be quickly added to contacts or reported as spam.
We happen to be beta testers for the Phone app but apparently have either yet to receive the server-side update, or are not in the group receiving the test. Another possibility is that the changes are being tested on a regional basis. So far, the new functionality has been seen only in India.