Google Nexus 9 rumor round-up: hardware, Android L, features & release date
38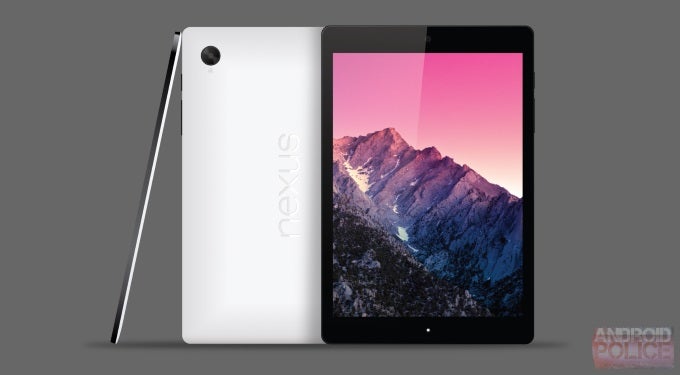 A Nexus 9 concept image shared by Android Police
The Google Nexus 9 is one of Google's more interesting secret-ish workings for 2014. It is said to be a 8.9-inch Android tablet made in collaboration with none other than HTC - a company widely known for its quality smartphone designs, and a little less known for famously giving up on Android tablets after its only try at one, the 2011
HTC Flyer
, failed to impress the public. However, the Wall Street Journal's
recent revelations
leave little doubt that the Taiwanese maker is once again involved in a tablet - and this time, Google is around to help.
Like every respectable Nexus device, the Nexus 9 will be tasked with showcasing the next Android version at an affordable price point for both developers and consumers. This suggests a combination of potent hardware and a not particularly adventurous, but attractive and durable design.
So, does HTC have a shot at repeating ASUS's success with the first and second-generation Nexus 7? Most probably - yes! But we'll have to wait a few months to see how that will play out. Meanwhile, here's what we've heard about the upcoming tablet so far:
Design
We're yet to be clued in on how good-looking the Nexus 9 will turn out. It is said, however, that the tablet has a weight of about 14.745 Oz (418 grams), and is 0.3 inches (7.8mm) thick. Its dimensions are a purported 8.91 x 5.98 x 0.31 inches (226 x 151 x 7.9mm) These measurements are quite bulkier compared to the current slimness standard - the
8-inch Xperia Z3 Tablet Compact
's 8.40 x 4.87 x 0.25 inches (213.4 x 123.6 x 6.4 mm) and weight of 9.52 oz (270 g). However, they are in line with the
9.7-inch iPad Air
's 9.45 x 6.67 x 0.30 inches (240 x 169.5 x 7.5 mm) at a weight of 16.86 oz (478 g).
It doesn't look like the Nexus 9 will be pursuing a higher than the average bar for size and feel, but this is mere rumors we're talking of. And in this regard, a source hinted at an aluminium unibody construction, which certainly isn't something you see in a Nexus device often! To top it off, the tablet is said to feature dual front-facing stereo speakers.
By the way, all of this sounds a lot like the
Huawei MediaPad M1
, a device whose design was quickly compared to the HTC One. Check it out in the gallery below.
Rumored specs
While the Nexus 9's design is a well-guarded secret for now, we actually have a pretty good idea about the hardware that might power the tablet. Here's what the rumor mill has produced on the topic.
Display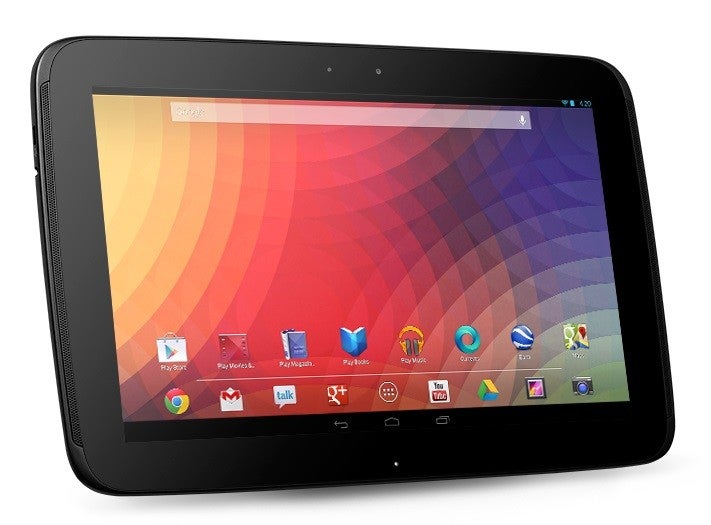 The 2012 Nexus 10 was the first tablet to ship with a QHD display.
The Nexus 9's 8.9-inch display could get the
Nexus 10
's sharp QHD resolution (2560x1600) display. Such a screen diagonal amounts to a pixel density of 340ppi, which is very good for this size. We know nothing about the display technology, but both HTC and Google are big on IPS LCD displays for one reason or another. Truth is, we'll be equally happy with an IPS LCD display or one of Samsung's fantastic QHD Super AMOLED screens.
Camera and Processor
There has been evidence that Google could use NVIDIA's
mighty Tegra K1 processor
to kick off Android into the 64-bit era. This is a 2.5GHz processor with up to 4GB of RAM and a graphics unit that sports no less than 192 cores! Don't ask us why, NVIDIA always had a thing for impressive numbers. This is the same unit that powers the new
NVIDIA Shield Tablet
, which is a gamer device capable of running DirectX 11 and OpenGL 4.4-enhanced graphics. In other words, the K1 could run scaled down versions of Unreal Engine 4 and Frostbite 2.0-powered games on your mobile device without breaking much of a sweat.
As for the camera, the Nexus 9 is said to have an 8-megapixel camera with, wait for it, an optical image stabilisation module! Is this overkill for a device that isn't as practical for taking photographs as a smartphone is? Well, more is more - we don't mind at all! Meanwhile, the front camera could be a 3-megapixel unit. It should be terrific for video chatting, which is a favorite past-time of tablet owners.
Storage-wise, the Nexus 9 should be available in 16GB and 32GB flavours.
Operating system
The Nexus 9 is planned as a flagship Android L device, much like the previous Nexus tablets showed off Android 4.1 Jelly Bean, which was notable for its buttery-smooth interface. It will run an unmodified version of the operating system, which is another way of saying that it will be totally yours to customize! Aside from 64-bit support, Android L Version will bring a complete visual overhaul, functionality boosts, a new app runtime and energy-saving system, and much more. If you want to get up to speed with Google's workings, be sure to check out our
Android L Preview
, our visual comparison of
Android L and Android KitKat
, and our head-to-head comparisons of the operating system's developer preview against
iOS 8
and
Windows Phone 8.1
.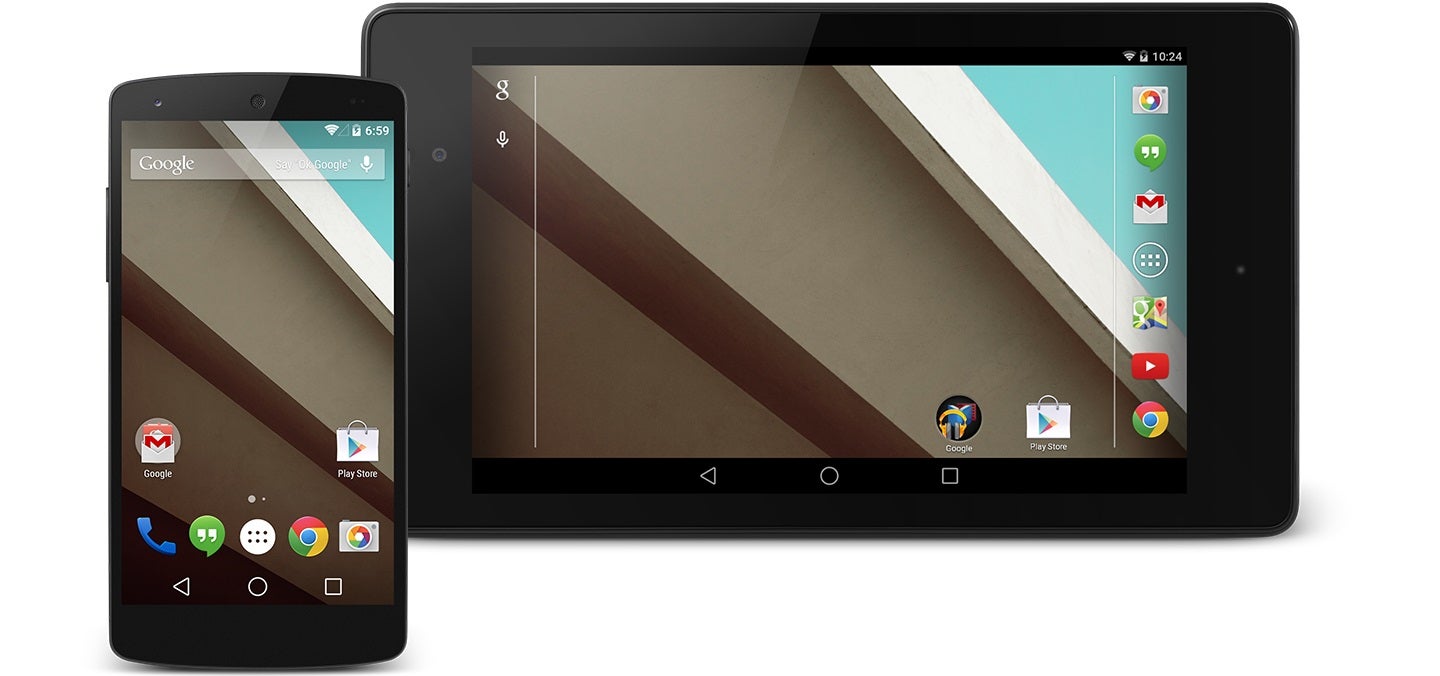 Accessories
There is a steady rumor about the Nexus 9 featuring an
official snap-on keyboard cover
. Interestingly, we've seen two versions of it, the difference being that one features a numeric row. The accessory could turn the Nexus 9 into a full-fledged laptop replacement and extend its battery life.
Release date
According to the
latest rumors
, the Nexus 9 will be unveiled this Wednesday, October 15, and it will go on sale two weeks later - November 3rd. The reported price is $399. This is definitely higher than what Google and its hardware partners usually charge for Nexus tablets. Maybe the latest one will be marketed as a proper high-end device, instead of a powerful developer device with uninspiring looks.
Expectations
We expect many a good things from a Google and HTC collaboration. First, the eventual success of the Nexus 9 could give HTC a much needed confidence boost, which would result in better tablets from the manufacturer further down the road. The powerful hardware will make short work of the next Android version, which is currently being tested on devices as old as the Nexus 4. It will also provide an excellent gaming, browsing, and multimedia experience. But the hardware brawn and QHD display could make for a very battery-hungry device if the issue isn't addressed properly. All of this aside, the very thought of an HTC tablet made with Google's blessing can only get us excited!
Recommended Stories