Google signs landmark patent agreement with Cisco to help fight unnecessary lawsuits
7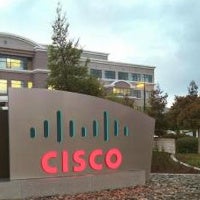 After a landmark agreement with Samsung
, Google has now inked a 'long-term' cross-licensing patent deal with Cisco. Just like with the previous deal, the search giant and Cisco are not announcing the exact terms and patents in question, but make it clear that this will have an immediate effect and will help prevent unnecessary legal actions between Google and Cisco.
Under this new deal, the two companies will have access to each other's patents for certain products, and while direct perusal is unlikely, there will be widened collaboration.
"The agreement allows each company to extract significant value from its patent portfolio through a license to the other's portfolio and by helping to reduce the risk of future litigation,"
Cisco's Intellectual Property VP Dan Lang said.
"In today's overly-litigious environment, cross-licensing is an effective way for technology companies to work together and help prevent unnecessary patent lawsuits."
"We're pleased to enter into this cross-license, and we welcome discussions with any company interested in a similar arrangement,"
Google's Deputy General Counsel for Patents Allen Lo said.
Companies like Google and Apple are undergoing huge intellectual property battles with many different companies, with most of those legal battles being about smartphone patents.
source:
Cisco
via
Reuters