Google shutting Bump and Flock once January ends
5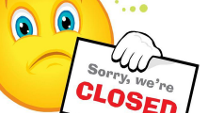 Google has announced that on January 31st, it will be closing the Bump and Flock apps on the Google Play Store and the Apple App Store. Once the calendar turns to February, neither app will be available. In addition, those who have already installed the apps will find that they will not work on their phones once January comes to an end. All user data will be deleted.
Bump is an app that allows users to share content by tapping phones. The users of both handsets open the Bump app on their devices and then gently bump the two units together. Videos, files, photos, and apps can quickly and easily be transferred from one phone to another.
The same team that came up with Bump also developed Flock. This app allows your phone to recognize friends or family in photographs you take, and removes strangers from them. It also automatically creates a shared photo albums for these friends and family members who were in these photographs. Of course, you have complete control over which pictures get included in the shared albums,
With both Bump and Flock closing down, you will have 30 days to open each app and follow instructions on how to export your content. You will then receive an email with a link to help you download all of your pictures, videos, apps and files.
:
"We are now deeply focused on our new projects within Google, and we've decided to discontinue Bump and Flock...In many ways, Bump was a revolutionary product that inspired many subsequent advances and helped push the world forward. We hope our new creations at Google will do the same."
-David Lieb, CEO and co-founder, Bump
source:
Bump
via
PCMag