Google says no to custom skins on Android Wear, TV, and Auto
37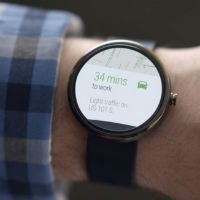 One of the biggest complaints throughout Android's history has been the inconsistency of the user interface depending on what manufacturer you choose. There have been fairly big differences between stock Android, TouchWiz, Sense, and others. But, Google is taking control and not allowing custom skins on Android Wear, TV, and Auto.
Custom skins on phones and tablets have been moving towards stock more (except for Samsung), and are mostly lightweight compared to how they used to be. David Burke, head of engineering for Android and the Nexus program, told Ars Technica that "The UI is more part of the product in this case"; so, manufacturers will still be able to add services, but they will not be able to change the look. But, Google is committed to offering a "consistent" experience for the new Android form factors announced at Google I/O last week. When it comes to Android Wear and Android Auto, those are more extensions of your smartphone than standalone platforms of their own. And, Google wants to have a seamless upgrade experience for Android TV, similar to what it has created with Chrome. To do that requires the software be completely under Google's control with no manufacturer customizations.
This is a big move by Google, but it likely won't change anything for phones and tablets. Manufacturers will still be free to customize that as they wish. Of course, Google does seem to have plans in place to incentivize manufacturers that offer stock Android, like the rumored
Android Silver
program. Burke recently confirmed that the
Nexus program
will not be going away, and backhandedly confirmed Android Silver.