The Nexus program isn't going away, but Android Silver is in the works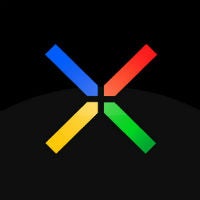 There have been enough rumors about a potential
Android Silver
program to believe that it is in the works. It would have stock Android devices getting special staging in carrier stores with Google support. The idea of Android Silver has intensified rumors that the Nexus program is going to be killed off, but a Googler is now saying that simply isn't true.
Dave Burke, the head of Android engineering and the Nexus program at Google, spoke to
ReadWrite
and completely debunked the idea that the Nexus program is disappearing. Burke wouldn't comment on Android Silver, but didn't dismiss the idea either, which seems like an implicit admission that the Silver program is in the works. He said:
People have been commenting about Nexus because there is something else and they think that means the end of Nexus. That is the totally wrong conclusion to make.
Burke went on to explain that it is actually impossible for Google to build Android without Nexus devices. The two processes happen in tandem - as the Android team writes the software, the hardware team builds the new Nexus devices. Beyond that, the Nexus program is (as we have said often) a way to show where Google thinks the platform should be going both with software and hardware. The Nexus program isn't going anywhere.
All that said, we should probably expect a wave of new Nexus 6 rumors and speculation to come rushing through.