Google reserving space at Best Buy in 2014 for Google Glass?
9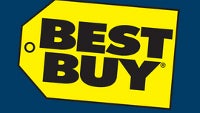 According to blogger Robert Scoble, he has heard from a source who tells him that Google plans on renting 6000 square feet inside every Best Buy store next year. The implication is that the area is being rented for Google Glass sales. Considering that the average Best Buy store is 28,000 square feet, perhaps what the source meant was that system wide, Google was renting 6000 square feet of retail space from the big box retailer.
While Scoble admits that the source might be mistaken about the square footage number, he did say that Google has something dramatic lined up. From what we've learned about the process from early buyers of the connected specs, when the time comes to pick them up, the buyers are given a walk-through with the device before they are fitted. You might remember that earlier this year, Google hired 40 advisers to help teach Glass buyers how to use the device. Google Glass cannot be sold like it is an ordinary pair of glasses.
Back in May, there was talk that
Google would be opening stores dedicated to the selling of Google Glass
. Those who purchased the device would be given the necessary hands-on instruction on how to use the product and fitted. Besides the number of developers that
bought the connected specs at $1500 each at 2012's Google I/O show
, last year,
another 8000 won the device in Google's #IfIHadGlass contest
. Google is also allowing a limited number of current Glass wearers
to select one friend who will be allowed to buy a pair
.
source:
+RobertScoble
via
SlashGear