Google reportedly talking to Warby Parker to make Glass more fashionable
9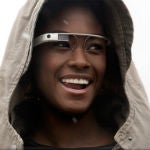 Sooner or later, Google Glass is going to leave the sphere of developers and enthusiasts and enter the sphere of more casual consumers. When that day comes, it seems reasonable that Google might want to either make Glass a bit more fashionable (though we have grown to like the design), or at least offer different designs from which to choose. With that in mind, there are new reports that Google is in talks with eyewear startup Warby Parker to make Google Glass more fashionable.
Warby Parker is an eyewear startup that gathered $38 million in Series B funding back in September of last year, and is in the business of selling trendy eyeglasses. Neither Google nor Warby Parker have commented on the rumor, but this would make sense for Google. While Google has been getting much better at software and hardware design, wearable fashion is a completely different game than designing hardware that goes in your pocket, so it couldn't hurt to get some outside assistance.
The word is that Google is experimenting with different styles for the frames of Google Glass as well as adding on sunglass lenses or even prescription lenses to the product. After seeing the new demo video for
Google Glass
, and learning that Google is opening up another round of sales to enthusiasts (meaning $1500 for a pair of Glass), it would be interesting to see some variation in styles.