Google reportedly expanding Nexus releases this fall
38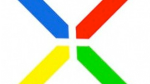 We've gotten used to the idea that every fall we'll be getting a new Nexus device from Google, which will show off the newest version of the Android OS. According to a new report, Google is looking to greatly expand the number of Nexus devices available this fall. We've already seen that Google will be
selling Nexus devices through the Google Play Store
, and there may be a pretty nice selection.
According to
The Wall Street Journal
, Google may be partnering with as
many as five different hardware partners
for releases this fall. This would mean that each hardware partner would get early access to the next iteration of Android, expected to be Jelly Bean. And, the program would be expanded further to not just include phones, but tablets as well.
WSJ
speculates that Google's aim is both to lessen fears about Google's purchase of Motorola, but also to try to pull control away from carriers, since Google is expected to be selling the devices directly to customers through the Play Store. Both seem like perfectly reasonable plans, and we'd love to see the carriers get pushed aside a bit, because it would not only lead to faster updates (Verizon Galaxy Nexus users still haven't seen an update), but it would remove restrictions on apps (like Google Wallet).
Last time Google tried to circumvent carriers, it didn't work so well, but at the time Google didn't have an established store yet. We'd expect to still see carrier deals for device releases, but we definitely like the possibilities. This also means we can have all of the
options we dreamt about
a while back for the Nexus devices. We can have an Asus Nexus tablet as well as a Samsung Nexus tab. And, we could have Nexus phones from Samsung, Sony, and/or Huawei as well.
Google I/O isn't too far away, and we'd expect to get more info on the plans then.