Google reportedly building a secret wireless network
27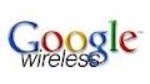 It seems like these rumors just don't want to go away. Originally, we had heard that Google was looking into building a wireless network in
partnership with Dish Network
. Dish Network has been attempting to
purchase Clearwire
, and word had it that the LTE spectrum from that would be used to create an
all-IP carrier
. Those rumors died down a bit, but now it looks like Google is working on a secret version for its Mountain View campus.
The rumor seems to be confirmed by FCC filings found by wireless engineer Steven Crowley. According to the filings, Google will use up to 50 base stations and 200 "user devices" during the experimental period to create the network. The wireless network will operate in two narrow portions of the 2.5GHz frequency band, which is part of the spectrum owned by Clearwire.
Google tried its best to keep this a secret, even going so far as to redact the request for confidentiality. For now, this is just experimental, and there are no signs that it will grow beyond the testing phase at Mountain View, but this testing is certainly a crucial first step if Google does plan to create its own wireless carrier.