Validation! Google Wireless planned as data-only VoIP service in late-2013
35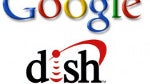 Okay, we cant say that we predicted this, given that we just
wrote about it yesterday
. But, it seems some credit is due for knowing how the minds at Google work. It sounds like the deal between Google and Dish Network is being finalized, and Google is planning to launch a wireless network by late 2013 that will be
data-only, using VoIP and data for SMS
.
The pseudo-confirmation comes from 9to5Google, so we would be wary of putting too much faith in it. It's hard to believe that in just one day the news could shift this much. On Thursday, the
Wall Street Journal
said that while
Google and Dish Networks
were in talks, there was no deal, and a solid chance that nothing may come of the negotiations.
Now, according to an anonymous
9to5Google
source, the deal between Google and Dish is nearing finalization, and the plans for launch are actually well under way, and that the service is planned to go live by mid-to-late 2013. That's a pretty big disparity between reports, and not to sound biased against the blogosphere, but we tend to believe
WSJ
more on this one.
Still, regardless of how soon or far away the plans are,
9to5Google
is also reporting that our dream scenario may be coming true, that Google's wireless network would be data-only and do SMS and voice over data, likely with the help of Google Voice. As much as we are wary of
9to5Google's
source, we will admit getting suckered into wanting to believe, if only so our dream becomes reality.