Google now makes it a snap for Android users to test beta versions of Google Maps
11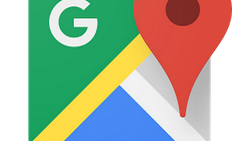 Want to become a Google Maps beta tester with access to unreleased versions of the app? Want to check out all of the new goodies before all of your other Android toting pals? Google has made the process so simple that any Android user can do it. Simply click on the sourcelink and you'll see a message from Google that discusses the beta program. Click on the button to become a tester, and you will see another message from Google that reads, "You are now a tester."
If you already have Google Maps installed, once you agree to beta test Maps, you will shortly receive an update that brings you the testing version of the app (version 9.27). If you don't already have Google Maps installed, download and install the app from the Google Play Store. Within hours you will receive the testing version of the app. Keep in mind that if you agree to beta test Google Maps, you will be replacing the public version of the app with one that could have some bugs. Anytime you want to exit the program, you are free to do so. If you do leave, the regular public version of Google Maps will return to your phone.
Previously, beta testers for an app like Google Maps were invited to join a special group managed by Google. This new initiative makes it easier for Android users to take part in the beta testing process of Google's apps. Maps happens to be first.
source:
Google
via
TheVerge