Google loses Linux patent case, pays $5 million fine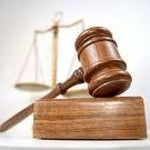 A Texas jury has found in favor of Bedrock Computer Technologies in a patent infringement case against Google. The plaintiffs claimed that Google had improperly used the Linux kernel in its servers and Android smartphones and the Mountain View based company was instructed to pay a $5 million fine.
There are uncertainties about what happens from here. Intellectual property activist Florian Mueller said, "The implication here is really that there is a huge number of Linux users who will be required to pay royalties if this patent holder knocks on their doors in the US. This is definitely a major impediment to the growth of Linux and makes companies, including Google, that rely on open source code particularly vulnerable to patent threats." Mueller adds that Android has become a target of those wishing to slow down the growth of the rapidly growing OS. He said, "Android is clearly being targeted by some of the largest tech companies as its market share grows and it becomes more of a threat to others. Apple is going for the jugular by going after several Android device makers. In a way it has to do this to survive. No matter how good its financials are now, in a year or two they could see their iPhone business erode because of the Android threat."
In a statement, Google defended itself and said, "The recent explosion in patent litigation is turning the world's information highway into a toll road, forcing companies to spend millions and millions of dollars defending old, questionable patent claims and wasting resources that would be much better spent investing in new technologies for users and creating jobs."
Besides Google, Bedrock has also sued Yahoo, MySpace, Amazon, PayPal, Match.com and AOL, claiming patent infringement.
source:
BBC
via
MobileBurn