Google introduces Android N Developer Preview
67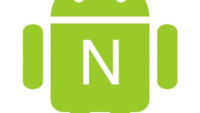 Google has started rolling out the Android N Developer Preview today. We weren't expecting Google to make this available until May during Google I/O. And to make it easier on developers, Google is sending the Android N Developer Preview to them via an OTA update. By pushing the preview out earlier than usual, it will give Google extra time to listen to feedback and make changes.
With five previews of Android N scheduled before the final version is released in Q3, Google is hoping to hand over Android N to device manufacturers during the summer. Returning to the preview seeded to developers today, it is far from a finished product and more new features will be added as Google works on Android N.
If you own the
Nexus 6
,
Nexus 5X
,
Nexus 6P
, Nexus Player,
Nexus 9
and Pixel C, you can sign up later today to receive the preview on your device. Note that the
Nexus 5
is not included. Once the preview is installed on those devices, you will receive future updates. While the page is not yet live (it will be later today), you can sign up at www.google.com/android/beta. Or, you can flash the system image for each of the above mentioned devices by going to www.developer.android.com/preview
Some of the changes now seen in the Developer Preview include the addition of a native split screen for phones and tablets. Picture-in-picture capabilities are also coming to Android with the new build. "Direct Reply Notifications" allows developers to build in a feature allowing users to reply to incoming notifications directly from the notifications shade. And Android N will improve on
Doze
by allowing the feature to save more battery power when the screen is off. Additionally, Google is working on making apps run in the background more efficiently to reduce the operating system's consumption of memory.
One new feature, Data Saver, will allow Android users to reduce the use of data by apps running in the background, and tries to reduce data consumption when an app is running in the foreground. This is accomplished by "limiting bit rate for streaming, reducing image quality, deferring optimistic precaching," and other methods.
Google did not reveal what dessert or candy the "N" represents. On Google's blog announcing the release, Hiroshi Lockheimer, Google's SVP for Android, Chrome OS and Chromecast, said that he was "
nut tellin
" us yet what the "N" stands for. There's your first clue right there.
source:
Google
via
TechCrunch