Google's iPhone-like gestures will become mandatory in Android Q
24
The iPhone X's gesture navigation system
Android's classic 3-button navigation system has served users well since it was introduced with version 4.0 Ice Cream Sandwich way back in October of 2011. But with screen sizes ballooning, bezels shrinking, and screen real estate becoming increasingly more valuable, it's starting to look and feel quite dated.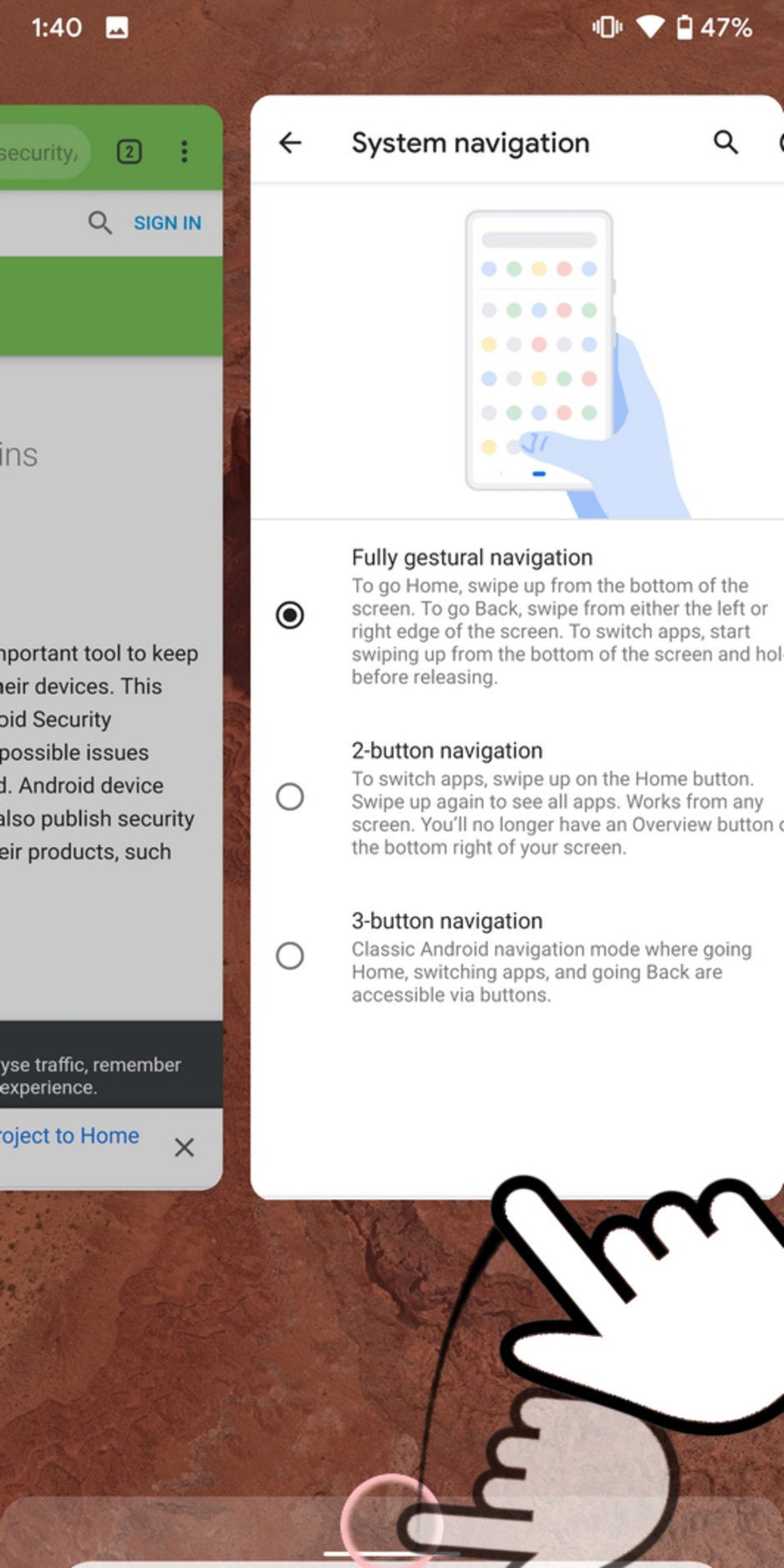 In the hope of fixing this, last year Google introduced a newer 'pill-based' gesture navigation layout that was intended to replace the 3-button system. Following negative feedback from users, though, just one year later the internet giant is scrapping it in favor of an iPhone X-like
Fully Gestural Navigation system
which will now
become mandatory
on all Android Q smartphones.

To satisfy more traditional users, support for the 3-button navigation bar will also be mandatory in Android Q. As for the company's pill-based UI, that won't be mandatory and will presumably be scrapped entirely at some point in the near future. Google hasn't confirmed whether OEM-specific gesture navigation systems like the ones developed by Samsung or Huawei will be allowed in Android Q, but it was pretty open about its vision of unifying the Android ecosystem, something that, in turn, will probably discourage their use.

According to Google, defaulting to just two navigation systems will help make app developing easier. After all, developers currently have to take into account the different navigation options offered by smartphone brands and how they may affect interactions with their respective apps.
UPDATE
: Google has told
Android Authority
that custom OEM gesture navigation systems will still be allowed in Android Q, although it sees them more as a "power user option."