New Google feature will automatically delete your personal data
3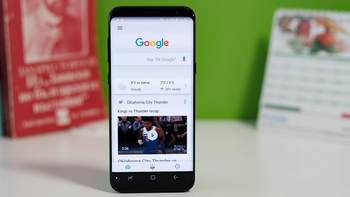 It isn't a secret that
Google tracks your location, activities and web usage through your phone
. By allowing the company to monitor your Location History, Google can recommend a nearby restaurant, and allowing the company access to your personal data makes other Google apps more useful to you. At least that is what Google says. There already is a way for you to manage this information, but in a new blog post that
Google published today
, the company said that it has received feedback from users who want an easier way to manage or delete their personal data.
You can already manage this data using your Google Account. On an Android phone, go to
Settings
>
Accounts
>
your Gmail address
>
Google Account
>
Manage your data & personalization
. From there you can opt-out of Web & App Activity, Location History, Voice & Audio Activity, Device Information and YouTube Search History. Click on the section titled
Manage your activity controls
to stop Google from tracking your use of Chrome and other apps.
But the auto-delete tools that Google announced today will allow you to select how long you want Google to save your personal data. You can choose to save it for 3 months, 18 months, or until you manually delete it. If you pick 3 months or 18 months, any data older than the option you select will automatically be deleted on an ongoing basis.
"Whether you're looking for the latest news or the quickest driving route, we aim to make our products helpful for everyone. And when you turn on settings like Location History or Web & App Activity, the data can make Google products more useful for you—like recommending a restaurant that you might enjoy, or helping you pick up where you left off on a previous search. We work to keep your data private and secure, and we've heard your feedback that we need to provide simpler ways for you to manage or delete it."-Google
This new feature will first be made available for Location History and Web & App Activity and Google will start pushing it out in a few weeks.