Google+ for Android gets the same updates as iOS plus more
9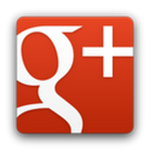 Yesterday, the
iOS version
of the Google+ app got an update which brought search and high-res photo uploads. Today, the Android version is getting the same new features plus some other extra features. It was a bit odd that iOS got the Google+ update before Android users, but it looks like Android is still the winner here.
In addition to adding a search option to the app, and support for high-res pictures, the update brings back auto-upload of video. It also makes links to profiles or posts clickable within the app, and adds options to +1 both photos and comments. A couple of the nicer features in this update are for Messenger. Now, in Messenger, you can start a chat using someone's phone number, but better is that you can see when someone is online and typing in a message, which makes it quite a bit more GTalk-like.
There are also the obligatory stability and bug fixes, and it changes the logo to the new red one, but unfortunately links still don't get posted with the full preview that you'd want.
Google+ is available for free in the
Android Market
.