Google fined after refusing to change its app refund policy
34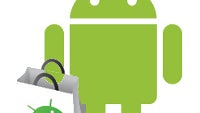 The
app refund policies
of application stores might not differ much around the world, but Taiwan's capital city Taipei is on its way to set the precedent as it fined Google nearly $35,000 (TW $1,000,000) after the search giant refused to grant a seven-day trial period for paid apps in the country. Taiwan has a strict consumer protection law granting users a
7-day trial
for the purchase of goods on the Internet. But it's not just Google which was asked to change its policy – Apple has reportedly already changed its refund policy for the region.
Currently, users of Google's Android Market agree to terms of service limiting them to only 15 minutes to decide whether they will use the app or prefer to get a refund.
"Google refused to change its rules,"
city government's head of consumer protection Betty Chen stressed. The company responded brusquely by
suspending all sales of paid apps
to customers in Taiwan, the city government's official noted. And while the $35,000 fine doesn't seem like a giant sum for the search behemoth, it sets a precedent, which could repeat itself in other countries. Google hasn't issued an official response, but is planning on sending US officials to Taiwan. Another, similar fine might follow if the company doesn't change its policy by July 1st.