Google executive Locheimer speaks up about Android
38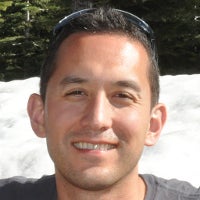 With the
Nexus 6
selling out at the Google Play Store
and
Motorola's own web site
, Google executive Hiroshi Locheimer recently chatted about the Nexus program and Android 5.0. Talking about the stock Android Nexus handsets, Locheimer says that the program wasn't designed for Google to compete with manufacturers. The idea behind the Nexus program is to test out new versions of Android. Hocheimer says that the goal of the brand was never to take market share away.
He also went on to mention that Android 5.0 is the first build of the operating system that was planned, developed and released all under the leadership of Sundar Pichai.
Lollipop includes the new ART Runtime
which makes running the UI smoother and more fluid. That includes the animations used with the new Material Design. And the move to 64-bit all combined together to make Android 5.0 a huge release for Google.
And Locheimer also wanted to point out that the reason for
introducing Android L at Google I/O this past summer
, was to give developers time to make sure that their apps would work on the new build. It was the first time that Google had given an early preview. Some features for Android were re-worked in 5.0. Face Unlock, which first appeared with the Ice Cream Sandwich build of Android, originally required users to align the camera with their face. But to make the process quicker, with Android 5.0 the feature starts looking for your face even before the lighting is set.
"We're not trying to compete with Samsung or HTC or LG. We're not competing with ourselves. The main reason we do Nexus is to show, internally, for ourselves, without doing it in the abstract. That's the worst kind of software to build — you kind of throw some software over the fence and hope someone ships it...we work with partners but we really treat these devices as our own during development. And then, yeah, we release it to the public who buys it. And of course we're happy if a lot of people buy it, but it's also good for us if they end up buying a Samsung or HTC device. That's fine too. It's a win win for us. We don't really see it as we're trying to take share away from someone else."-Hiroshi Locheimer, Google
Hocheimer has been with Google since 2006. At the time, the Android division consisted of 20 people, and as the executive said, "
Things have changed a lot
"
source:
BusinessInsider