Google envisioned a $10 unlimited plan in early T-Mobile talks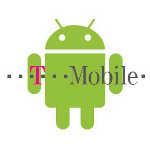 Back when the Nexus One was still just a rumor, there were rumblings that Google wanted to destroy the wireless carrier system by subsidizing plans and devices and undercutting carriers. This was obviously completely wrong. Google had no such plans, because Google knew that it couldn't take on companies like Verizon and AT&T and win. At best, Google hoped to disrupt the carrier subsidy model and push unlimited data plans, and even in those respects, not much headway has been made.
early designs for Android devices
and part of the vision that Google had while negotiating with T-Mobile as its carrier partner. Part of that plan was to push people towards unlimited 3G data plans, because Google knew even back in 2006 that the key to smartphones was in fast and unlimited data. Now, it turns out that Google pushed a plan to T-Mobile which would have seen Google subsidizing customer data plans and offering an unlimited data plan for just $9.99 per month. The subsidy would have been covered mostly by Google not collecting a commission from T-Mobile for referring Android customers.
Of course, Google estimated that users would only use on average about 15MB of data per month for Google services like Gmail and Search (it's unclear if YouTube was part of the equation, but it seems likely not), which is a far cry from the data usage we see now with the rise of mobile video and music streaming. Still, we all know that this plan never came to pass as the G1 was originally released with $25 and $35 data plan options.