Google enables "Swipe to unlock" gesture for Android Auto phones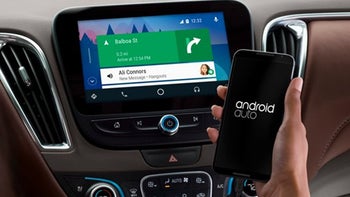 One of the main complaints of Android Auto users is the fact that they can't unlock their smartphones once they're connected to their cars via Google's operating system. The only way to continue to use the smartphone while connected via
Android Auto
would be by voice since the app locks you out of the screen preventing drivers from using it through traditional means.
Well, it appears that Google had a change of heart and has decided to remove the restriction on the phone's lockscreen so that Android Auto smartphones could be used by either drivers or passengers while on the move.
The folks over at
AndroidPolice
report Android Auto now includes a new "Swipe up to unlock" gesture that unlocks a smartphone while a connected car is in
motion
. The information has been confirmed by Google, which said the new feature has been enabled and will remain a permanent change for the time being.
It looks like Google caved in to pressure from
Android Auto users
and decided to change how it works to allow passengers to take advantage of a connected phone without distracting the driver. It makes it much easier to search for music (instead of using voice commands) or even provide the driver with important information he/she might need while the car is in motion.