Google committed to Play store, will continue selling phones on it
15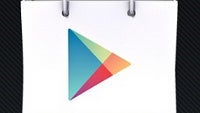 Selling devices on the Google Play store was off to a shaky start after Google switched decisions back in the day with the Nexus One, and supply was patchy for the Nexus 4, but those are problems Google will work on as it has now explicitly confirmed that selling devices directly to consumers on the its Play store is
"here to stay."
Jamie Rosenberg, VP of Google Play, confirmed Google will stick with that model in the future.
Back when it was all starting, Google had some issues with the
Nexus One
and decided to sell the device via carriers after first starting on Google Play.
"It's remained a niche channel for early adopters, but it's clear that many customers like a hands-on experience before buying a phone, and they also want a wide range of service plans to chose from,"
Android head Andy Rubin said then.
Luckily, those issues seem to have become a thing of the past now as Google is widening its device portfolio with devices like the Nexus 4, 7, 10 and most recently the Google Chrome Pixel. With the rumored possibility of Google opening its own retail stores, we are not surprised the company will only strengthen its position as an online etailer.
source:
The Verge