Google closes project developing high-end VR headset?
18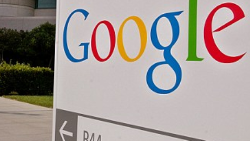 Back in February, there was talk that
Google was working on a stand alone VR headset
that wouldn't require the use of a smartphone like Google Cardboard does. In fact, this would be much different than Cardboard since it would have its own built in software and outward facing cameras. But now it appears that the project has been scrapped by the powers that be at Google.
This VR headset would have competed with Oculus Rift and the HTC Vive. Both of those stand alone VR devices launched earlier this year. And reports indicated that the new Google VR headset would run on an operating system different than Android.
News that Google has decided to close the project comes from sources supposedly knowledgeable about the company's intentions. The rumored decision has nothing to do with Google's other VR plans. One of these is Daydream. Announced at Google I/O,
Daydream is a VR platform for Android Nouget
, and Google hopes to create certain hardware and software standards that third party manufacturers will adhere to. A Daydream headset is still in the works. Unlike the scrapped device, this headset will be powered by Android.
Putting the kibosh on the high-end stand alone VR headset, reportedly takes away nothing from Google's intentions to participate in the growth of VR. Sources say that the VR unit within Google is large. It is unknown whether the 50 who were working on the scrapped headset will be joining one of the other virtual reality projects inside the company.
source:
Recode
via
AndroidandMe