Quickoffice for iPad can now edit 2007-2010 PowerPoint files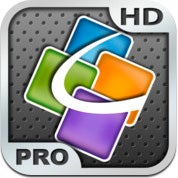 Quickoffice, the popular office editing suite for iPad, has just been updated to version 4.5.0. The latest release now allows user to create and edit Microsoft 2007 and 2010 PowerPoint files.
PowerPoint aficionados can not only perform basic tasks, they can also view, create, and edit numbered lists in PowerPoint files, as well as insert over 100 different shapes into their presentations.
In addition to expanded PowerPoint support, Quickoffice Pro HD also adds integration with the native iPad email client and adds localization for Simplified Chinese, Traditional Chinese, Japanese, Portuguese, and Dutch.
Quickoffice Pro HD can be found in the business category in the Apple App Store for $19.99.
Quickoffice Pro HD [Apple App Store link]
source:
IntoMobile