Google buys Divide; app allows Android phones to have seperate business interface
5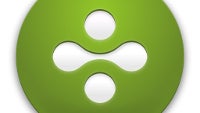 Back in 2011, we
told you about the Divide app for Android
. The app gives your Android phone a work "container" that keeps your work tools and apps separate from your games. The beauty of Divide is that it connects with the MDM system (Mobile Device Management) that your company uses. This way, if you bring your own device to work, and for some reason the IT team at the office has to do a remote wipe, only the business side of your phone will be affected.
The Divide app emulates the Android home page, allowing you to have the same multiple page experience whether goofing off, or hard at work. If this all sounds familiar, that could be because
it is the same container principle used by Samsung KNOX
. With Divide, the play side of your phone is never touched by your company's IT department.
The reason that we bring up Divide today, is that Google has purchased the company for an undisclosed amount of money. Depending on how much Google paid for it, Divide could be a terrific low-risk investment, with a nice-sized payoff down the road. After all, Google could decide to add Divide to future builds of Android, making the platform more enetrprise-ready. Samsung cannot be terribly happy about this, considering the effort it has made to make Android users aware of KNOX. Situations like this could be why Samsung never killed off Tizen and is
about to launch handsets powered by the mobile OS
.
source:
Divide
,
AndroidCentral