Google announces WebP and WebM new image and video formats: more efficient compression
12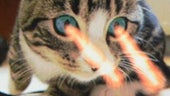 Google has just unveiled a brand new format for still and animated images that aims to rival the extremely popular JPEG. The new format is called
WebP
and it delivers savings in compression of around 30% and it even supports animated images so it will also rival GIFs. Good news is that it will be supported by Google services and Google Plus in particular from the get-go, and Facebook has also given its blessing.
The new WebP format could be a huge relief for graphic-intensive websites and will make loading them faster, and the end user experience ultimately better.
Additionally, Google has also unveiled a new video codec, the
webM
VP9 that is 63% smaller than H.264. It still delivers the same quality at the lower bitrates. That is huge news for those who consume a lot of video on their mobile devices, and of course it will come to YouTube.
source: Google I/O