Google announces Gmail update with better sorting features
11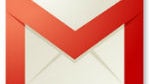 Last week, we saw a leak that showed an
update for Gmail
that had what looked to be better sorting features, and a new design. At the time, it was unclear if it were real, or if the update would be coming soon, but today Google announced that it is real, and it will be rolling out to the web, Android, and iOS starting today.
Although Google doesn't say specifically in the announcement, it seems that this update is graduating the Smartlabels Lab feature to primetime. The idea is that your Gmail inbox will now automatically sort messages into certain categories - Primary, Social, Promotions, Updates, and Forums. The categories are customizable, so you can use the ones you want. In the web interface, the tabs will display above your message list, and you will be able to easily drag-and-drop messages between tabs to make the sorting smarter.
The update will also be rolling out to Android and iOS "within the next few weeks" according to Google. Android 4.0+ will be getting the left-side navigation pane, and it looks like all platforms will also be getting options to color code your labels, although that wasn't part of the official announcement.