Google and Huawei sued over bootlooping and battery draining issues on the Nexus 6P
31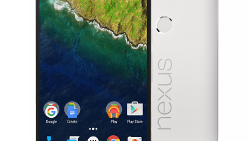 We have seen so many of LG's high-end models become the target of lawsuits over issues with bootloops, that the reports are beginning to feel like one giant bootloop themselves. Previous models that are the subject of such class action suits include the
LG G4
,
LG G5
,
LG V10
,
LG V20
and
Nexus 5X
. To that list we can now add the
Nexus 6P
. Manufactured by Huawei, the 2015 smartphone also has a tendency to fall into the endless bootloop cycle which makes the device useless. Besides the bootloop, the suit states that many Nexus 6P users have to deal with a battery that drains way too fast.
The targets of the suit are Huawei and Google. The former is being named for issues with the hardware of the Nexus 6P, while Google is being taken to task for problems with the software. The suit claims that these issues start to show up both before and after the expiration of each unit's warranty period. It also notes that some times the warranty is not being honored, and those lucky enough to be covered by it have had to wait days or weeks to receive a refurbished unit. And these previously owned models often suffer from the very same problems that the returned units have.
The lawsuit seeks class action status and was filed in a Northern California federal court. The plaintiffs are calling out Huawei and Google for breach of warranty, fraud, unjust enrichment, and complain that various local and nationwide consumer laws were broken. Damages have not been specified at the moment. In the lawsuit, the plaintiffs argue that bootlooping turns the phone into a pricey paperweight. It also claims that neither Huawei or Google have made any public statements acknowledging the issues and, neither have taken responsibility for them. It also accuses Huawei and Google of refusing to repair damaged phones.
The court papers filed by the plaintiffs say that Huawei and Google knew, or should have known about the defects in advance, and failed to disclose them in order to keep selling the popular handset. Check out the papers by clicking on this
link
.
source:
ArsTechnica