Google actually spent only $4 billion on Motorola, analysts say, and it's keeping the patents
21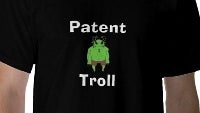 Buying something for $12.4 billion, then selling it in a year or two for $2.9 billion, like
Google did with Motorola
, doesn't seem like a sound investment at first blush. Drilling deeper into the deal, however, analysts are now claiming that when all is taken into account, Google ends up with $4 billion spent on the entire deal, and it gets to keep invaluable mobile-related patents, which the patriarch Motorola had amassed over the years.
The moral of the story is that Google didn't lose nearly as much as it seemed when it sold Motorola to Lenovo, plus it calmed Android makers' worries, especially Samsung's. Moreover, it freed up resources to focus on its new
robots
and automation quest, after having won the mobile market share battle by a large margin.