Google Wallet updated with adding cards via camera
1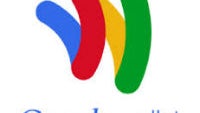 Yesterday, Google added a new option to let Wallet users get a
debit card
that would be connected to their Google Wallet account, and allow them to use their Wallet balance in any store they want, regardless of if that store is set up to accept NFC payments. The move brings Google Wallet even more into direct competition with PayPal, and could be a boon to those who routinely receive money through the system, like Android developers.
Today, the Google Wallet app has gotten an update to make it a little nicer for those of you who still use NFC payments, or if you want to add a new card for sending payments to others. The app now supports optical capture of your credit or debit cards, so all you have to do is take a picture of the card you want to add to Wallet and the app will automatically capture the card number and expiration date. You will still have to enter your name and the CVV manually.
Another big addition to the app is support for Android 4.4's emulation of a smartcard's secure element. This means that even if your device doesn't have the hardware secure element, but it has NFC and a U.S. SIM card, you will be able to use Google Wallet for NFC payments. Of course, you will need the Android 4.4 update first, but once KitKat is more widespread, this should greatly increase the userbase that can use Wallet.
The update also lists the new Wallet debit card in the change log, but of course there's really nothing regarding the physical card that can be done in the app beyond checking your Wallet balance to make sure you have enough to cover a purchase.
Right now, this update is Android only. We're not sure if it is expected to hit the iOS App Store or not.