Google Wallet headed to your physical wallet
19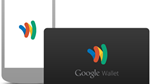 We knew Google was up to
something big
with Google Wallet – we saw them ask for signups. And we've
taken a long hard look
at how tying Wallet to NFC has both limited it to Android as well as limited the number of places that can accept it. Apparently Google has been pondering these thoughts as well, as a leak to Android Police of the new Wallet app shows that Google is going to leap far beyond NFC and straight into your physical pocketbooks with a Google Wallet card.
In essence, any card or digital payment source you
enter into Google Wallet
could be used when you pay with the physical card. This means that Google Wallet would suddenly be usable in any store that accepts credit cards – which in the U.S. is nearly all of them. It also means that the Google Wallet app wouldn't have to be tied to phones that have NFC; while you couldn't tap to pay without NFC, as long as you can manage your accounts from the app you would be good to go. Even for those with NFC-packing handsets the physical card could be a handy backup in case your phone's battery died, or in case your device was lost or stolen. Likewise if the card was lost or stolen it could be shut down right from your phone (or a computer) without having to contact a major credit card company.
The shift beyond NFC to a physical card would also deprive Verizon from its (
somewhat concocted
) excuse to keep Wallet off of its phones due to NFC-based security concerns. Moving beyond Verizon Android users, it would mean that Google Wallet apps could be released for iOS and Windows Phone 8 (or any other mobile OS) as it wouldn't be tied to needing NFC to work. And while international availability isn't known at this point, it would seem like this sort of system could be rolled out essentially anywhere that an app like Paypal is legal.
While the physical Google Wallet card is the biggest surprise, there is a lot more under the hood; Google appears set to enable person to person payments along the lines of Paypal, has been expanding the tools with which stores can create their own virtual loyalty cards, and also seems to be expanding into various transit cards.
Obviously none of this is official until it's announced, but it appears that big things are afoot with digital payments. For more information check out the gallery of screen grabs below:
source:
Android Police
via
Droid-Life