Google Wallet demoed by Master Card
6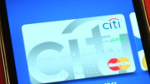 One of the biggest expected usages of the NFC technology now being embedded in many smartphones, is
the ability to make a credit card payment by tapping or swiping your phone
. MasterCard gave a preview of how this would work on Wednesday when it demoed Google Wallet on a Sprint Nexus S 4G. Expected to launch soon, the Google Wallet now allows you to tie a Citi MasterCard to the service and then tap to pay at retail locations with a PayPass station. As you might imagine, the transaction goes through in the blink of an eye with confirmation displayed right on the app and sent to you through a text message. You can set spending limits, even blocking transactions in certain categories. Overseas transactions can be enabled. Currently,
Google Wallet is for Android phones only
, possibly because of the ISIS mobile payment service being worked on by AT&T, Verizon and T-Mobile that is a rival to Google's app.
MasterCard also took the time to show off its QkR technology. With QkR, phones running the app can make a purchase through a television signal (imagine ordering K'Tel presents the Disco Years with a quick tap of your phone) and the technology might even put the fast in fast food. Imagine sitting down to a table at your local fast food joint while your smartphone looks for QkR codes and NFC signals that will
allow you to order without getting up from your chair
, and sends out coupons to your handset. The technology also features gesture recognition which means you can move your phone over a picture or a demo of an item and pay for it with an easy and quick checkout. Testing of QkR is underway says MasterCard and we can expect an announcement in the next one to two weeks. QkR is an equal opportunity technology as it has been tested on iOS, Android, BlackBerry and Windows Phone Mango.
source:
Engadget