Update to Google Translate app adds a much wanted feature
1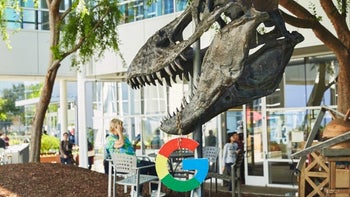 The Google Translate mobile app can instantly translate some foreign languages through your phone's camera. With the app installed on your
iOS
or
Android
device, you just point the camera lens at foreign text and it will translate the text into your language. And the feature works even if you don't have a Wi-Fi or cellular connection.
Google announced today
that 60 more languages including Arabic, Hindi, Malay, Thai and Vietnamese will now work with instant camera translation. That brings the total to 88 languages that are supported by the feature. You can find a list of all 88 by clicking on
this link
. And now that instant camera translations use Neural Machine Translation (NMT) technology, results are more "accurate and natural" with 55% to 85% fewer errors depending on the two languages being translated.
Google has also improved the look of the app by reducing the flickering of the text that sometimes made it hard to read a translation. And three camera translation options are now found on the bottom of the screen, easier to reach with your fingers.
Instant
will provide a translation of text when the camera on your phone is pointed at it.
Scan
will allow you to take a photo of the text and using your finger, you can highlight the section you want translated. And
Import
allows you to translate text from your camera roll.
Previously, the Google Translate app worked only when translating a foreign language into English and vice versa. But now you can have text translated between any two of the more than 100 languages supported by the app. And if you're in a country with multiple languages, you can select "Detect language" as the source language and the app will automatically figure out the correct one to use. As an example, Google says that if you're in South America where both Portuguese and Spanish are spoken, using the "Detect Language" option will automatically select the correct language to translate.

The update has started rolling out now to the App Store and Google Play Store, so be on the lookout for it.