Google Search/Now gets a new voice action, location-based offers, and more
3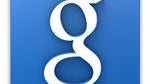 Given that Google is secondarily a search company (and primarily and advertising company), it shouldn't be a surprise that one of (if not the) most often updated app in Google's arsenal is the Google Search app (which includes Google Now for those on Android 4.1+). Today brings another update to Google Search, which adds a new voice action and more.
There are all new voice action tips in the update, but the new voice action isn't wholly new; rather, it's an improvement of a current voice action. The change log says it will allow you to "play music from your phone or the Play Store". The thing is that there was already an option to use a voice command to play music that's on your device through various music apps on your device. So, the new feature is that this update will also return results from the Play Store, if what you ask for isn't in your library.
On the advertising side of things, the update adds a feature that we've expected for a while, which will surface saved Offers for you when you're near a location where you could use said offer. Luckily, it specifically says "saved offers" meaning you won't get offers you didn't ask for.
The last update is one that not everyone will be able to use. If you have an internet connected TV that's on the same network as your Android device, Google Now will offer up information on the TV show that you're watching. There's no word on if this works with Google TV or not, but we kind of doubt it (we will test it out though, because we've got a Hisense Pulse on the way).
The update is rolling out in stages, so you'll get it when you do, but you can always try the push from the
Play Store
trick if you want.