Google Search now offers a new carousel feature to help you quickly find stories and videos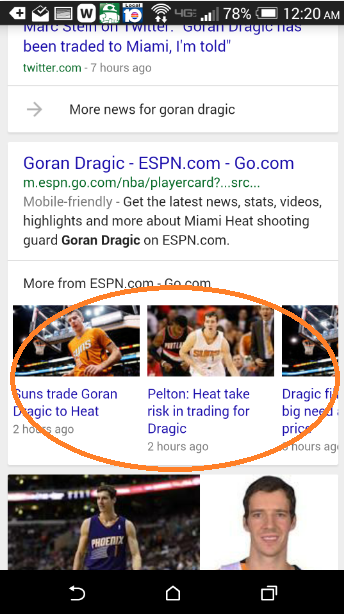 Google Search adds carousel
Google has a added a new feature to Google Search called carousel. This addition will show you stories and videos pertaining to the topic or publication being searched. Let's say you search for NBA point guard Goran Dravic. Scroll down and you will see a series of images with captions underneath, most related to the trade sending him to the Miami Heat. Scroll to the right to run through the carousel.
If some of your favorite sites don't feature the carousel, don't fret. Google is rolling this out for more sites soon. Google did say that you should be sure to use this feature after the Academy Awards end on Sunday so that you can catch up with behind the scenes antics, hijinks and such.
Will the carousel feature help Google gain more eyeballs for Google Search? It is a very competitive business where revenues depend on the number of people using your site. Google Search is number one, but that makes it a target for all of its competitors. Coming up with something new every now and then is necessary to keep Google Search fresh before it goes stale.
source:
Google
via
AndroidCentral