Google Play store devices to expand to Finland, Norway and others by end of 2014
13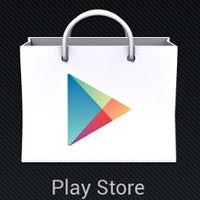 Google's Play store is the biggest catalog for apps, but it's much more than that - Google sells music, movies, books, magazines and devices. The Nexus lineup is the most obvious device series, sold at an extremely affordable price on the Play store, but others like the Chromecast are sold via Google's storefront as well. Bad news was that the device section of the Play store was only available in a very limited number of countries.
Now, it is expanding and it's doing so quickly. The Google Play store device section was recently launched in Italy, and the latest rumor claims it will also roll out in Finland, Norway and possibly other countries by the end of this year. The rumor comes from Android Police founder Artem Russakovskii, so we'd consider it very trust-worthy, even though still a rumor.
Initially, the Google Play store expansion was planned for a Italy, Norway and Finland, but the launch in Italy happened even earlier than expected.
Right now, the device section of the Google Play store is available in the following 10 countries: Australia, Canada, France, Germany, Italy, Japan, South Korea, Spain, United Kingdom, United States. However, not all devices are available everywhere.
The United States is the only country to get all of Google's Play store devices, while availability of others depends on the country. The Nexus 4 for instance is still not available in Italy and Japan.
Hopefully, this will change with the launch of the Nexus 5.
source:
Artem Russakovskii