Google Play in-app cost range now showing on Android
8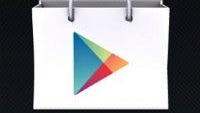 A couple weeks ago, Google announced that it would be changing the way it lists apps and games in the Play Store that are free to download, but include in-app purchases. In an effort to be a bit more transparent, Google said it would be providing price ranges for the in-app purchases in the Play Store listing, and today that change is going into effect.
The price range listing has not been added to the web version of the Play Store yet, but the change should be visible in the app description on Android now. The new feature should help users make better decisions when it comes to apps that are listed as free, and it should also help out parents who don't want to end up with huge bills for in-app purchases. The only downside to the solution is that it really is just the price range, rather than a breakdown of what the in-app purchases are, which makes it impossible to tell if a game is free-to-play or if it is just a demo with an in-app purchase to unlock.
For example, if you check the listing for Candy Crush, it gives a price range of $0.99 to $74.99; and, if you check the listing for Spell Sword, you get a range of $0.99 to $11.99. The trouble is that there is still no way to know that Candy Crush is essentially free-to-play (if you are a masochist with a lot of patience), while Spell Sword is basically a demo of the game unless you pay $1.99 to unlock the full experience.
Maybe Google will sort this out in the future, but this is a great start either way.
*Update* In-app price ranges are now showing on the web version of the Play Store as well.